For Camera Lovers and Photographer
The International Camera Fair - Chennai
Chennai Trade Centre - Chennai, India - 12-14 Jun 2015
Photographers Don't miss this Camera Fair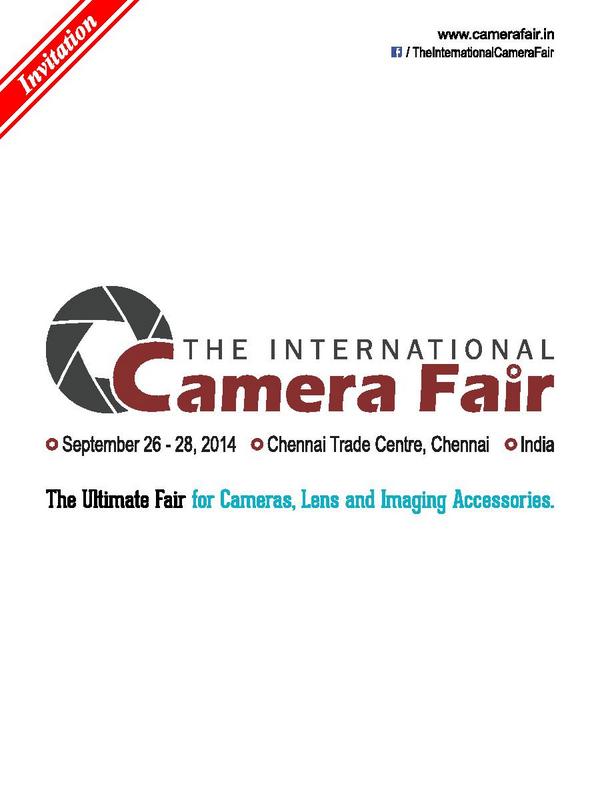 The International Camera Fair showcases products like Compact Digital Cameras, DSLRs, Camcorders, Professional Video Cameras, Digital Cinema Cameras, Sports Action Cameras, Specialty Cameras, Lens / Filters, Lighting, Media Storage Device, Power / Battery, Stands & Support, Monitors, Editing Software, Gears & Accessories etc. in the Electronics & Electrical Goods industry.
Chennai Trade Centre
Tamilnadu Trade Promotion Organisation, CTC Complex,Nandambakkam, Chennai 600 089.
Chennai, India
Mass Photography : www.hermass.com